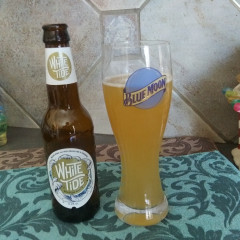 You Mean You Drink Beer From Aldi?
Yeah, I like Aldi. Aldi has two things going for it. One is prices and the other is quality. Sure you can go to Shoprite or Wegman's and pay through the nose, but you can buy similar quality items at Aldi and save big bucks.
Now since we shop at Aldi, why not just buy their beer. Their beer is around three dollaers a six pack less than the stuff you buy at another grocery store or at your neighboorhood packy.
One of my favorite beers is Blue Moon. Blue Moon is a Belgian White Wheat Ale. Shock Top is another Belgian White Wheat Ale. I love them both dearly, but I don't like what it costs me for a six pack and I don't see specials on these anymore. On one visit to Aldi some time ago I bought a six pack of Kinroo Blue. It's another Belgian White Wheat Ale and this one was actually brewed in Belgium and it only cost $6.99 a pack. I was a steady Kinroo Blue customer until Aldi pulled it and it wasn't available in their stores any longer. So, I went back to the more expensive stuff that I only bought when the price was right.
Recently though, along comes White Tide. White Tide is another Belgian White Wheat Ale with orange peel and Coriander. The similarity to Blue Moon and Shock Top is shocking (no pun intended)! And, of course, this stuff is brewed in Belgium, not Colorado. The good stuff is back!
So if you're a fan of Belgian White Ale, save yourself some money and try White Tide the next time you go shopping.