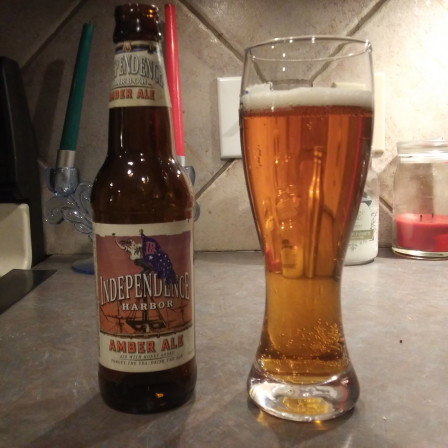 The first time I tried this brew I didn't like it. The second time I liked it. The third time I really liked it.
This is Independence Harbor Amber Ale. What makes this ale different is the honey. Yes, they add honey to it. The honey adds a nice smooth feel to the ale. It's flavorful and it goes down smoothly. It's got taste. Buy it once and I can almost guarantee that you'll buy it again.
Independence Harbor is brewed by the Rock Wall Brewing Co. in Rochester NY. I didn't know Rochester had a harbor. I didn't see any when I was there last. But then, I didn't see any rock walls either. I did see a beach and drove along the lakeshore. It's pretty.
Next time you're at Aldi buying groceries, try this quality ale. Taste it for yourselves.