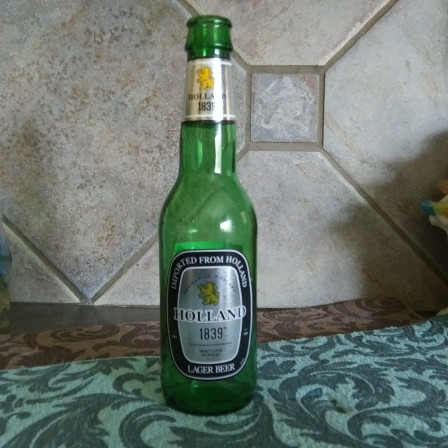 Look familiar? It looks like a Michelob bottle to me. The bottle is green and the label is sorta like a Michelob label.
It tastes just like Michelob. I know people who swear that it is Michelob. Although I'm not a prolific Michelob drinker, it sure reminds me of Michelob. Is it?
It doesn't matter, I guess. It tastes great and I'll be sure to buy it again.
One thing is for sure. It's not Busch. And it most definitely is NOT an IPA. I'm happy!
This beer is imported from Holland. It's brewed by H. West, Maarsen, Holland. 11.2oz, 5% alcohol.